INNOVATION FOR THE INCLUSIVE SMART CITY
Subscribe to the Smart Cities Library ™
The Smart Cities Library™ includes everything you need to build and refine an accessible and inclusive Smart City Platform and Digital Society that ensures no Citizen is left behind.
Tags and Categories include: Maturity Models, ICT Accessibility Guidelines, The New Urban Agenda, People-Centric Innovation, Accessible Urban Design, Top 10 Smart Cities, Communicating Inclusion, Citizen and Community Engagement, Smart Kiosks, IoT, and more.
Get resources like these and more when you subscribe:
▪︎  5 Levels of Smart City Inclusion
▪︎  Smart Cities Built for Everyone
▪︎  The Secret Sauce of Successful and Inclusive Smart Cities
▪︎  Transforming City Government for Inclusive Smart Cities
▪︎  Smart Cities Are Connected Cities, Connected Cities Are Inclusive Cities
▪︎  Disability: An Upside for Everyone In Unifying Smart City Design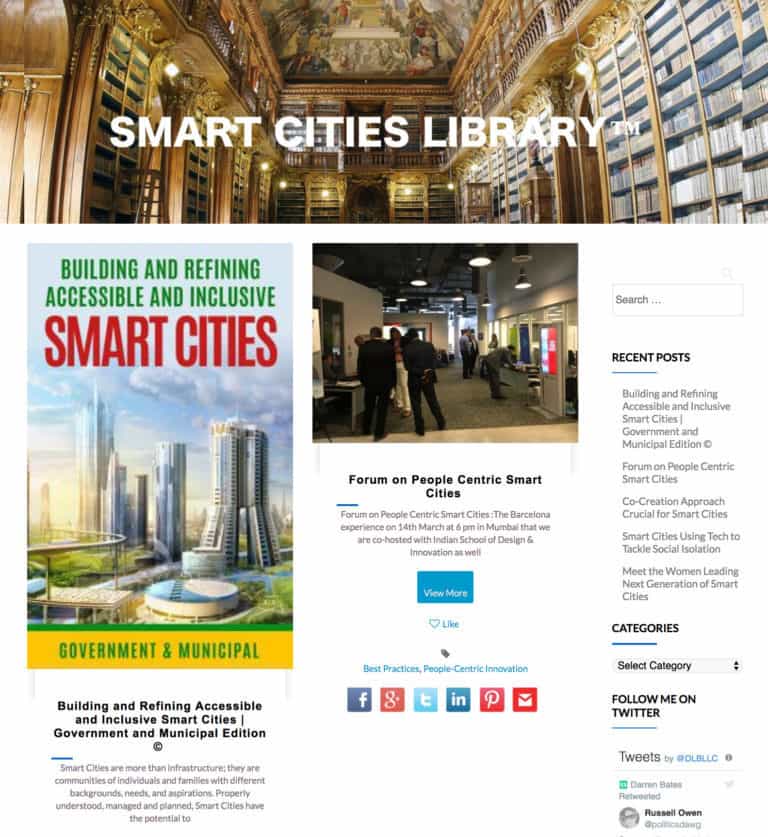 Sign-Up to Be the First to Know When We Launch the Smart Cities Library™
Strategic Plans, Best Practices, Maturity Models and More.